CELOPLÁS GROUP
Celoplás Group offers the most recent
technological solutions for your needs.
CUSTOMERS
Celoplás exports directly and indirectly
more than 95% of its production.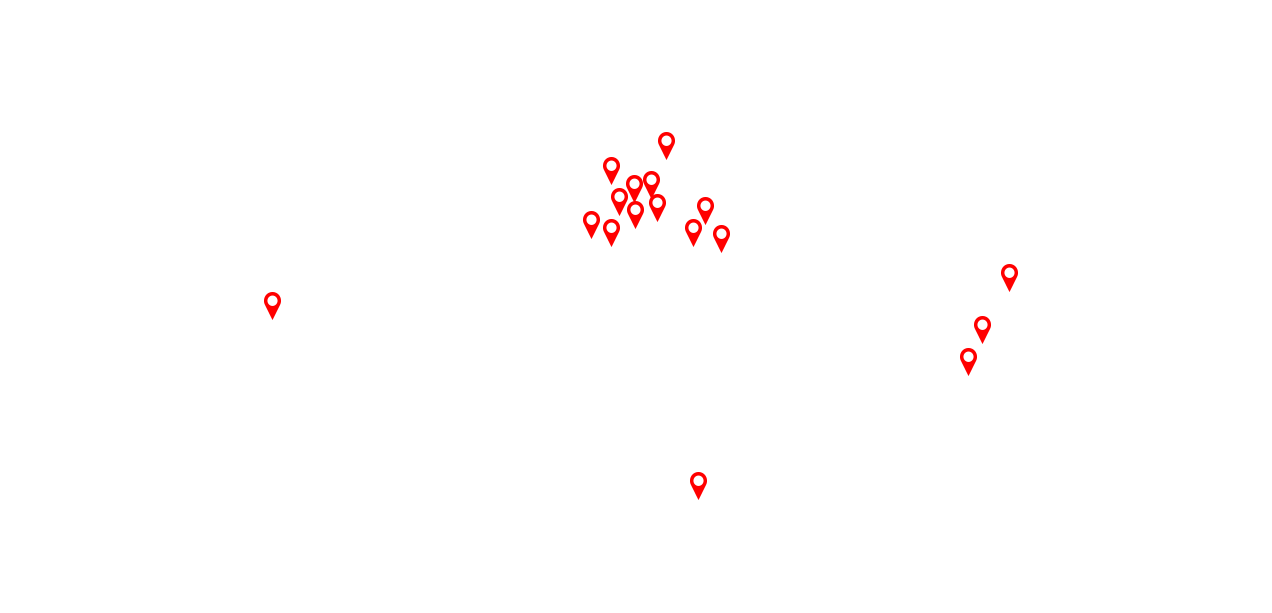 ENTITIES OF THE SCIENTIFIC AND TECHNOLOGICAL SYSTEM / INTERFACES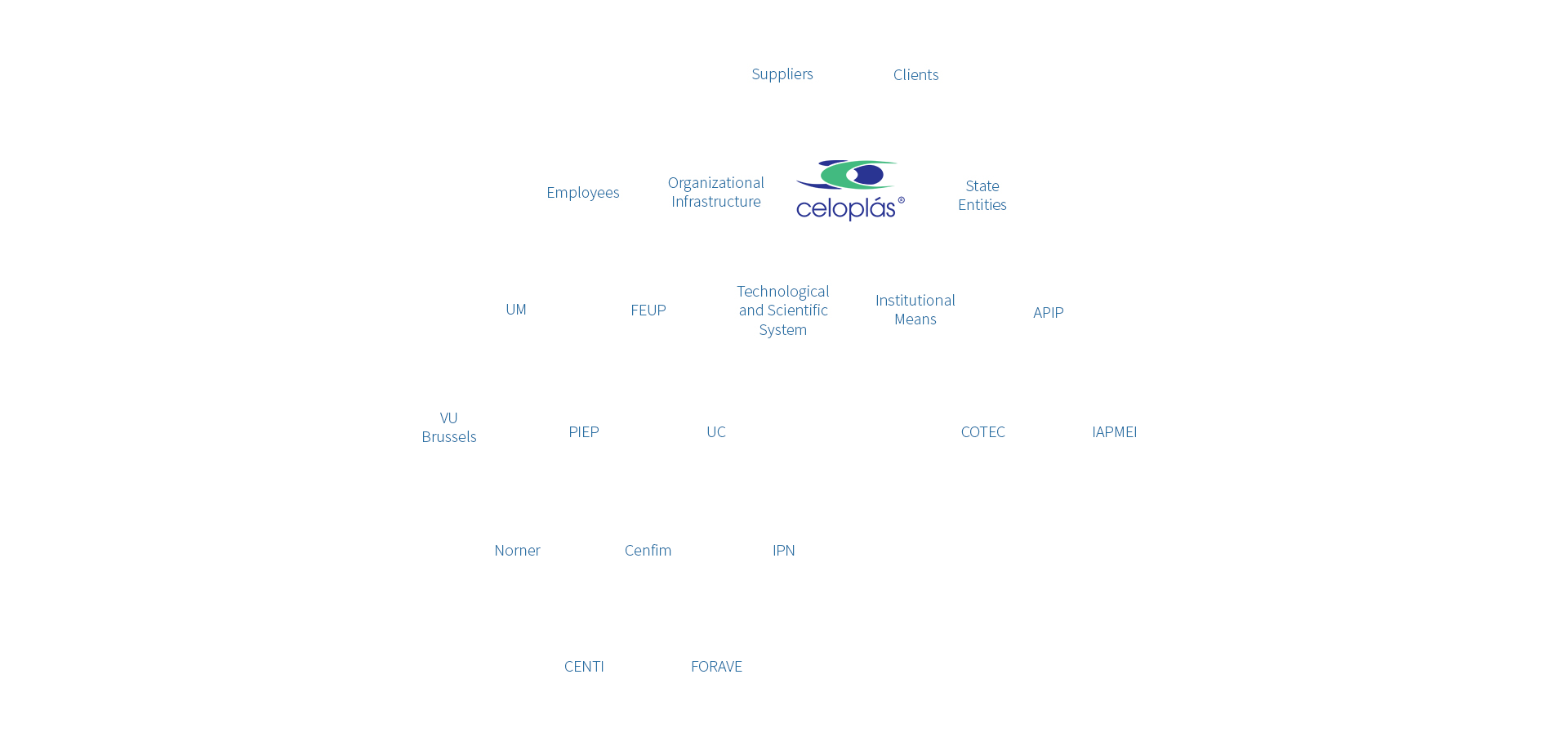 FINANCED PROJECTS
On the Research, Development and Innovation department (RDI), our technicians, supported by CAD/CAM/CAE software,
develop cutting-edge products and advanced projects, in partnership with our customers.
PROJECT DESIGNATION
 • PROSURF
TYPOLOGY
 • H2020 – FOF – 2017 – N.º 767589
BEGINNING
 • 01-01-2018
END
 • 31-12-2020
TOTAL ELIGIBLE INVESTMENT
• 4.995.727,50 Euros
TOTAL FUNDING
• 4.995.727,50 Euros
CELOPLÁS INVESTMENT
• 259.412,50 Euros
CELOPLÁS FUNDING
• 259.412,50 Euros
STATUS
• Project Ongoing
High Precision Process Chains for the Mass Production of Functional Structured Surfaces
ProSurf aims to transfer a selection of advanced methods for surface modification into industrial massproduction lines that use replicative processes. Replication is the established method of choice for massproduction of polymer and, in several cases, of ceramic goods. Therefore, replication-based production is of highest relevance when one aims to improve the cost/performance ratio of mass-products. In addition, structuring replication moulds in established process chains avoids the complex problems that in-line structuring creates. To ensure that ProSurf's methods can easily be implemented, in particular if several surface modifying methods are to be combined, we go beyond isolated technology development; we mirror the entire production process including handshake between different stages, off-line and in-line quality monitoring, and modelling. In consequence, the results of ProSurf would cover a broad scope of applications and have a vast potential to trigger further innovations. To showcase the performance of ProSurf's solutions, we will carry out demonstration studies improving actual products of our industrial consortium members.
Official Webpage: http://www.prosurf-project.eu/
This project has received funding from the European Union's Horizon 2020 research and innovation programme under Grant agreement No 767589.
PROJECT DESIGNATION
 • VECTOR
TYPOLOGY
 • FP7-ICT-2011-8 – Nº 318247
BEGINNING
 • 01-10-2012
END
 • 30-09-2015
TOTAL ELIGIBLE INVESTMENT
• 4.442.252,00 Euros
TOTAL FUNDING
• 3.100.000,00 Euros
CELOPLÁS INVESTMENT
• 616.427,00 Euros
CELOPLÁS FUNDING
• 466.362,00 Euros
STATUS
• Project Closed
VECTOR (Versatile Easy installable Connector implementing new Technologies for accelerated fiber Optic network Roll-outs in Europe) was a European Commission funded research and innovation initiative in which universities and telecom industry teamed up to develop an innovative, low-cost and easy field-installable optical fiber connector technology. It exploits the latest developments in the field of heat-shrinkable materials, nano-materials, high-tech gels, micro-fabrication and micro-mechanical alignment systems to achieve optical connections with superior specifications. Partners from all over Europe have teamed up to achieve these goals. The project, coordinated by CommScope, also relied on important contributions from DEMCON Advanced Mechatronics BV (The Netherlands), Celoplás – Plásticos para a Indústria SA (Portugal), Vrije Universiteit Brussel and Universiteit Gent (Belgium), Telecom Italia S.p.A. (Italy) and Telekom Deutschland GmbH (Germany).
Official Webpage: http://www.vector fp7.eu/
PROJECT DESIGNATION
 • CELODYNAMICS
BEGINNING
 • 01-06-2013
END
 • 31-05-2015
ELIGIBLE INVESTMENT
• 466.146,49 Euros
STATUS
• Project Closure
In line with its strategy, Celoplás has been developing a set of actions to promote its growth in the global market, and believes that isolated initiatives will not be enough to remain competitive. Celoplás therefore considers it is critical to continue the initiatives promoted by the company, in particular to the efforts developed under the CELOCOMPETE + project, in order to ensure the success of growth in an adverse economic context as the current one. Thus, CeloDynamics project aims to intensify the international expansion of the company based on a greater capacity to present innovative products and solutions of high quality for high precision markets.

PROJECT DESIGNATION
 • CELOCOMPETE
BEGINNING
 • 01-07-2010
END
 • 31-12-2012
ELIGIBLE INVESTMENT
• 680.606,00 Euros
STATUS
 • Project Closure
The project aims to prepare and qualify Celoplás for the short, medium and long term, seeking the positioning of the company as a partner of excellence in the development and manufacture of high technology products using polymeric materials.